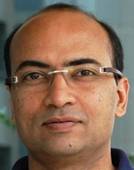 Amit Kanudia
Energy modeling researcher and consultant since 1993, has a Ph.D. in production and quantitative methods (operations research) from the Indian Institute of Management, Ahmedabad. He did his graduate studies at the Indian Institute of Technology, Kanpur, with specialization in mechanical engineering. His involvement in this field has been at diverse levels: methodological developments, setting-up of large models, using models for policy analysis and the design and development of sophisticated user interfaces. He has published more than 50 articles and monographs in refereed scientific journals in the area of energy-environment modeling and analysis. He has been the key technical resource in several projects involving setting up large multi-region TIMES and MARKAL models.
Pratima Bisen
Pratima is a climate change, sustainability, adaptation and resilience professional with varied job experience and diverse skill set. She is associated with KanORS-EMR for more than a decade. Besides KanORS-EMR, she has worked with the Center for Study of Science, Technology and Policy (CSTEP) as Senior Research Analyst (Adaptation & Resilience), Innovation Norway as Senior Market Analyst, Italian Trade Commission as Trade Analyst. She has a masters degree in Business Management, and Advanced PG Diploma (Renewable Energy) from TERI University, New Delhi. In her free time she loves to paint and pursue music.
Ravinder Singh Chauhan
Ravinder came to KanORS-EMR after finishing his Software Engineering at NIIT. He is an experienced web developer with more than 10 years in the Information Technology & Services industry. He has worked with Search Engine Optimization (SEO), Google Analytics, PHP, WordPress, Joomla and ASP.NET. He is actively involved in many application development along with handling websites and application support. In his spare time, he enjoys spending time with his family, learning new things and exploring new technology gadgets.
Deepak Gupta
Deepak has been a Full stack engineer in KanORS-EMR since 2011. He works as one of the lead engineers on VedaViz.com, LastMileAnalytics.guru and Veda 2.0. He graduated with a B.Tech in Computer Science from Rajasthan technical University. In his spare time he loves to spend time in his garden.
Rahul Singh
Rahul has joined KANORS-EMR in 2011 as a Software Engineer. Rahul has been with the company for ten years. Rahul holds a Master's degree in Computer Application from I.I.L.M. College, Greater Noida in 2011. Rahul enjoys listening to music and watching television.
Rohit Hira
Self driven Full Stack Developer working with KanORS-EMR since 2015, lead developer of VEDA2.0. I am responsible for providing high quality database solutions to complex business problems. In my free time, I like reading tech blogs, slaying virtual monsters and exploring the world.
Himanshu Das
Himanshu has been with the company for two years and is actively involved in the development of IEMM and Veda 2.0. He takes pride in working with a company whose efforts assists in greater benefits for the environment. He is a B.tech graduate who shows enthusiasm in participating in different projects to keep learning and keep growing. In his spare time, Himanshu enjoys playing or watching basketball.